Organic Fractionated Coconut Oil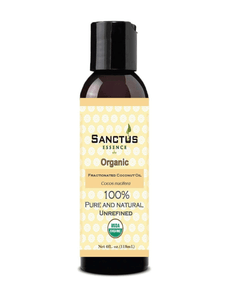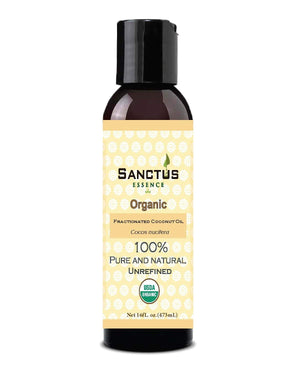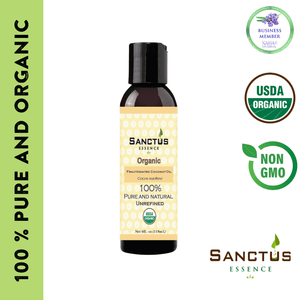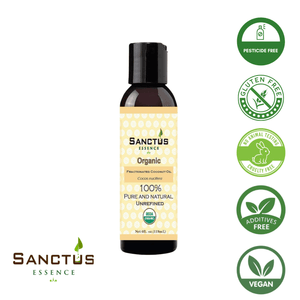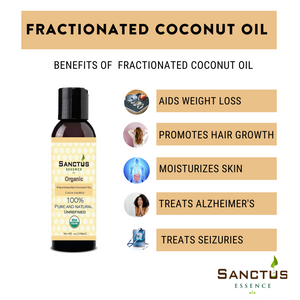 Organic Fractionated Coconut Oil
Regular price
$11.94
Sale price
$9.95
Save $1.99
Save $2.39
Save $3.99
Description


It does not need refrigeration, keep it in a cool dry place closed. It is excellent to use with your essential oils.

Product Details:

| | |
| --- | --- |
| Common Name | Fractionated Coconut Oil |
| Botanical Name | Cocos nucifera |
| Country of Origin | Srilanka |
| Cultivation | Certified Organic |
| Extraction Method | Heat Processed |
| Processing Type | Unrefined |
| Plant Part(s) | Fruit |

Aromatic Scent: Has no Scent

Notes: Non-GMO, No pesticides, No insecticides, No additives, Gluten-free, Vegan, Cruelty-free.
Therapeutic Properties
Therapeutic Properties: Fractionated Coconut Oil does not stain and absorbs nicely into the skin, It is a natural and very safe moisturizer, It is lubricating and non-irritating and has no greasy feeling
Storage and Safety
Storage


It is recommended to be kept in a cool dark place to maintain freshness and achieve maximum shelf life.

Shelf life
2 Years depending on storage location

Safety

Contradictions: non known, but if you are allergic to coconuts you will need to do a patch test first.

Kids Safe: Yes
Disclaimers
Disclaimers

The International Federation of Aromatherapists and the National Association of Holistic Aromatherapists do not recommend that Carrier Oils be taken internally unless under the supervision of a Medical Doctor who is also qualified in clinical Aromatherapy. All cautions listed for individual oils also include ingestion.

This Statement has not been evaluated by the Food and Drug Administration. This product is not intended to diagnose, treat, cure, or prevent any disease. All information is for educational purposes only and is not intended to diagnose treat, prevent or cure any disease. It is advised that you always consult your family health practitioner.

None of the information on this site has been reviewed or approved by the FDA. Bottles are filled by volume. Some bottle sizes may not be filled to the top, but do contain the volume of oil specified.

 
Similar products
Customers who viewed this item also viewed
Very nice! Quickly absorbed and works wonder on my dry skin.
Fractionated coconut w
G
Awesome . But this product
Fractionated
I will order again
This is my first order from your company. I have looked at other oils that you carry and will definitely order again.
It was easy to order, all went smoothly and I am satisfied.